FremdsprachenassistentInnen am KLG
Die Sprachausbildung an unserer Schule wird zeitweise durch FremdsprachenassistentInnen unterstützt.
Im Fach Englisch waren bisher folgende MuttersprachlerInnen am Königin-Luise-Gymnasium tätig:

Hello!
My name is Tom Hedley and I am originally from Belfast, Northern Ireland but have lived in Dublin, Republic of Ireland since the start of university. I was born on 16th June 1994, making me a happy 20 years old. Before arriving in Erfurt I was studying Mathematics and German at my home university; Trinity College Dublin. I have finished my second year and will have two more years to look forward to when I return! After my studies, I would like to become a teacher.
Outside of the world of number-crunching maths questions and fearsome German grammar, I work for a charity organisation called Jengana, which works in the poorest areas of Nairobi, Kenya. I have been to Kenya three times with Jengana, where we worked in the slum schools, in orphanages and on the streets of the city. We also built a house in 2010 and 5 classrooms in 2012. In my free time I also like to swim, travel to new places, watch old classic movies and catch up with friends over a coffee! I am actually quite heavily addicted to coffee, so as I walk along the corridors of KLG, there may be a faint aroma of the stuff within a radius of a few metres around me!
Finally I would like to say that I feel honoured to be working in KLG and am grateful for such a warm welcome! Like all Irish people, I love to chat! Therefore if you ever want a quick conversation to practice your English, I am your man! Just say hello!

My name is Bethany Clarke and I am from Ireland. At 21 years old, I have spent the majority of my life in the "Land of Saints and Scholars", but I grew up in Texas in the US. I think it's safe to say that Texas and Dublin couldn't be more different and I've gotten the benefit of both drastically dissimilar cultures. I recently graduated from the National University of Ireland, Maynooth with a degree in German and History, and am looking forward to one day becoming a teacher, so my experience at KLG will be invaluable to my future career. This is not my first time living in Germany, as two years ago I had the pleasure of studying at RWTH Aachen as part of my college degree.
My hobbies include swimming, annoying my mother and most importantly, reading .However, since arriving in Erfurt I have found a new hobby: flea markets! Erfurt, and Germany in general has, in the short time I've been here, opened me up to so many new experiences, not the least of which being painting my room and enjoying the endless bounty of Stöberhaus. I never thought teaching could be so fun or rewarding, but the students and staff have welcomed me with open arms and it's a privilege to work at KLG.





2011 - 2012




Sarah Noyce
Sheffield,
Great Britain
My name is Sarah Noyce and I come from England. I was born and brought up in a city called Sheffield in the North of the country.
I am currently a student at the University of Oxford, studying German and French. Those who study languages at university in the United Kingdom always spend a year abroad, in a country where the language which they are learning is spoken. In my case, I am spending a year here in Erfurt, working with the English department at the KLG.
My hobbies include singing (in choirs and in operas), playing the piano, running, making and designing clothes, and knitting!
My favourite food is chocolate. My favourite colour is red. My favourite animals are cats. There are too many good musicians to name just one favourite, but I very much like Fionn Regan, Bon Iver, and Laura Marling to name but a few.
Since living here in Erfurt I have travelled to many cities around the country and I can safely say: Erfurt is my favourite German city!




2010 - 2011




Jodie Madynski
Edmonton / Alberta,
Canada
My name is Jodie-Lynne Medynski and I am the English foreign language assistant this year at the Königin-Luise-Gymnasium. I will be at the school until the end of May 2011, and as a native speaker of English I will be able to help pupils practice their English speaking skills.
I am from Edmonton, Alberta, which is in western Canada, and graduated university in May from the University of Alberta. I attended a small satellite campus of the university called Augustana in Camrose, Alberta. For four years I studied history, English, and German, and graduated with a Bachelor of Arts degree. Because I studied German while at university I was able to apply to be a foreign language assistant and spend a year in Germany.
I have a fairly large family with two older sisters and one younger brother. I am very close with my family and we do a lot together. Being from Canada, I enjoy winter sports such as skiing. My family and I try to go on a skiing trip to the mountains in Alberta every year. I usually go downhill skiing with my brother who snowboards, and my mom and sisters like to cross-country ski. We also like to go ice skating as a family in the winter, especially when we are in the mountains. In the summer we all like to go hiking and swimming in the mountains as well. I enjoy doing all sorts of things with my family even if it's just watching a movie or drinking coffee.
That's just a little bit about me. I look forward to the rest of the year at Königin-Luise-Gymnasium, and I hope to be able to see more of Germany throughout the year as well.





2008 - 2009




Andrew Newman


Bristol,
Great Britain
My name is Andrew Neman and I am the English foreign language assistant this year at the Königin-Luise-Gymnasium. I come from the United Kingdom, from Bristol.




2006 - 2007




Caroline Anderson


Williamstown / Massachusetts,
USA
Als Sprachassistentin für ein Jahr am KLG
Aus den USA kommend, habe ich in meiner Zeit als Fremdsprachenassistentin am KLG viel über den Alltag an der vielleicht sympathischsten Schule Deutschlands gelernt. Fünf Dinge, die mir besonders aufgefallen sind, möchte ich mit euch teilen:
1. Jeder Schüler bringt sein eigenes Stift-Etui zum Unterricht mit. Es kann sein, dass das Lehrbuch, die Hausauf-
gaben, die Aufmerksamkeit usw. fehlen, aber man könnte sein Leben darauf verwetten, dass jeder Schüler
zumindest die kleine dekorierte Tasche mitbringt.
2. Wenn ein Thüringer "no" sagt, dann meint er eigentlich "ja."
3. Die deutschen Schüler sagen offen, was sie denken und sind extrem direkt. Wenn sie z.B. der Ansicht sind, dass
die USA in der Außenpolitik etwas falsch gemacht haben, sagen sie direkt: "Das ist doch bescheuert, oder?"
Anfangs fand ich das furchtbar unverblümt, aber danach fand ich es befreiend, denn die Lehrer dürfen den Schülern
gegenüber genauso ehrlich sein. Wenn sich etwa ein Schüler keine Mühe gibt, darf ich sagen: "Dein Aufsatz ist voll
oberflächlich. Ich habe ungefähr soviel Zeit gebraucht, um ihn zu korrigieren, wie Du gebraucht hast, ihn zu
schreiben - 2 Minuten."
4. Wenn man in den USA Geburtstag hat, braucht man nichts vorzubereiten. Die Gäste backen, kochen und kaufen
Geschenke. In Deutschland ist der eigene Geburtstag der totale Stress.
5. Viele Schüler des KLG können "Square Dancing" besser als viele Amerikaner.

Vielen Dank für ein tolles Jahr am KLG, Caroline Anderson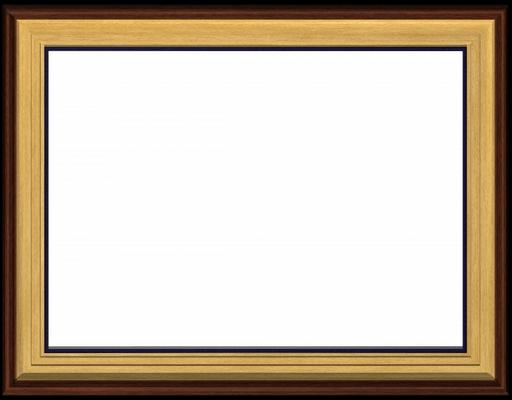 1998 - 1999




Silke Schade



Cincinatti / Ohio,
USA
My name is Silke Schade and I come from Cincinatti / Ohio.